Filter By Section
Auto Repair
Click the following links to access online databases and websites.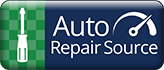 Auto Repair Source
Discover the most accurate, authoritative and up-to-date service and repair information for thousands of domestic and imported vehicles. All content comes from the Original Equipment Manufacturers (OEM) and includes step-by-step repair information, diagrams, maintenance schedules, parts and labor estimates, service bulletins and recalls.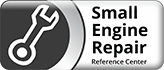 Small Engine Repair Reference Center
Find detailed repair guides for all types of small engines. Offers assistance in providing routine maintenance (tune-ups, brake service) as well as extensive repairs such as engine and transmission disassembly. Search by product type, brand, model/engine type, specific area of model/engine type and model numbers.